Good Practices and SIT Label
Enable a digital service manager to adopt responsible digital behavior, according to the SIT label framework. This training allows you to understand the framework and to be able to get involved in the labelling process. 
This training will also help the manager to structure its project for the application of Sustainable IT behavior.
The offers of the LUCIE training center
Training session shared with other organizations
---
Download

Duration

3 days

Price

1700€ EXCL.
Do you want to train several employees?
Organize a training session dedicated to your organization.
---
Do you want to adapt this training for your employees?
---
Our pedagogical team is at your disposal to discuss it and offer you a tailor-made program.
Contact us


More than 2000 participants



Datadocked & OPCO éligible
 Concerned people
Consultants in SIT
Organization manager
Director of information system
IT manager
People wishing to broaden their knowledges in IT
Requirement
No requirement
Understand the Sustainable IT (SIT) and the skills to adopt according to that subject 
Understand the SIT framework and key challenges on that subject.  
Know how to adress those challenges, the organisation's level and how to improve 
Be able to structure the SIT approach in the organization

Master all the steps of an NRL labeling process, as well as its evaluation guidelines.



Day 1 & Day 2
Introduction
Green IT, sustainable IT and historical context
1. Inventory
a) Nature of impacts
Life cycle and its analysis
Scope, units and emission factors
Environmental indicators
Key figures and trends
b) Benchmarks and barometers
c) The legislative and regulatory framework
d) The labels, normes and frameworks
2. Good practices
a) IT infrastructure
Workstation
Telephony
Printing
Data centers
Assessments tools
b) Eco-design of digital services
c) Data (flow and storage)
d) End of life
3. Implementing a more sustainable IT strategy and project
a) Strategy and governance
b) Awareness, training and communication
c) M.I.R. checklists and toolbox
4. Workshop: SIT label
Discovering the depository
5. Detailed revue of the framework
a) Co-construction according to the 5 themes and the principles of action
b) Final revue of the framework
Day 3
From Corporate Social Responsibility to
Sustainable IT
:
a. Identify the correspondence between CSR and Responsible Digital issues
b. Understand the role of a Responsible Digital label
c. Identify the steps of a CSR approach in parallel to the CSR labeling process.
Identify and prioritize its stakeholders
a. Identify and prioritize your stakeholders with an adapted analysis grid
b. Dialogue with stakeholders
c. Importance and best practices
Carry out a Sustainable IT self-diagnosis
a. Prioritizing principles of action from the framework
b. Exercise to define the level of priority based on the practical case
c. Presentation of the DMR methodology for assessing SIT maturity
d. Summarize your SIT self-diagnosis according to the NR label model *
Define your action plan – draft your progress commitments
a. Identify action priorities and plan them over time
b. Write action commitments in an efficient way
COMPETENCE EVALUATION QUIZ AND TRAINING SATISFACTION FORM
a. Permanent alternation between theory and practice. Use of the interactive activity tool for
distance learning
b. the interactive activity tool: Klaxoon.
c. Immediate application in a session on a fictitious case of organization, exercises in sub–groups.
d. Case provided and to be read before the training (about 10 pages)
e. Competence evaluation quiz and training
Interactive presentation 
Educational excercies

Case study sent

before the training

  
Digital tools  
Skills assessment  
Visio-conference training  
3 days training, 21h  
Minimum number of participants: 4 
Maximum number of participants: 10
To prepare: 
Read the case study before the third day
If you have no knowledges in CSR or SIT, you better read articles or books on that subjects before participating
Read the email and answer the questionnaire to express your expectations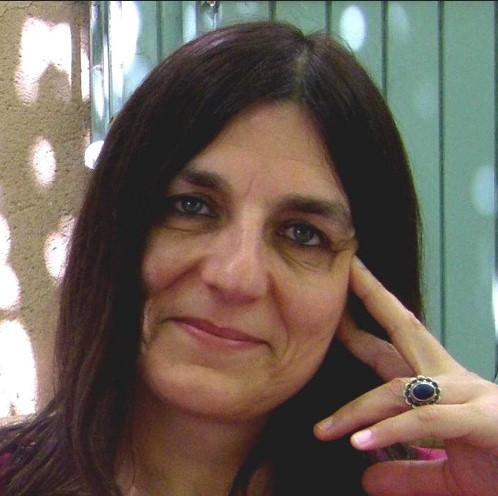 Bela LOTO HIFFLER (days 1&2)
Specialist in Sustainable IT - M.I.R conseil
Specialized trainers (day 3)
Members of the LUCIE Agency or consultant